Social Media News You Need to Know: February 2017 Roundup
There were lots of new features, big announcements, and product updates to keep up with in February.

This month, Twitter started testing custom profiles in DMs, Facebook rolled out job posting functionality, Pinterest introduced new visual search tools, and Snapchat began selling Spectacles online—and that's not all.

It can be hard to keep up with the rate of change on social media, but you don't need to worry about missing something important. We've rounded up all the updates—big and small—from the major social platforms to ensure that you don't miss a thing.
Table of contents
Twitter
Updates to prevent abuse
Stop the creation of new abusive accounts by identifying people who have been permanently suspended in order to stop them from creating new accounts
Introduce safer search results that remove Tweets that contain potentially sensitive content as well as Tweets from blocked or muted accounts

Collapse potentially abusive or low-quality Tweets

These changes will roll out in the coming weeks.

Image via Twitter.
Custom profiles in DMs
On February 22, Twitter launched the ability to create custom profiles in Direct Messages. The feature is being tested by T-Mobile on their @TMobileHelp handle, where it allows them to add the profile image and name of an individual customer service agent helping someone via the handle.

Twitter explains that the feature is intended to allow "businesses to better emphasize that human element in private conversations, as well as more clearly indicate when a bot is speaking."

The new versions of Twitter's Direct Message APIs are currently in private beta. Businesses interested in creating custom profiles can contact Twitter about it.

Image via Twitter.
WordPress plugin update
Image via Twitter.
Facebook
Update to Safety Check
Image via Facebook.

With Community Help, posts can be viewed by category and location and users have the option to message others directly.

Community Help can be used in the event of a natural disaster or human-caused incident like a building fire. Initially, the tool will be available in the U.S., Canada, Australia, New Zealand, India, and Saudi Arabia.
Policies and tools to prevent discriminatory advertising
Updates to the Advertising Policies to make it clear that Facebook prohibits discrimination in advertising
A new section linked from the Advertising Policies to provide additional information about Facebook's anti-discrimination policy as well as educational resources
Stronger enforcement tools, such as testing new technology that leverages machine learning to help Facebook identify ads that offer housing, employment, or credit opportunities

Facebook consulted with policymakers and civil rights leaders in order to craft these updates and tools.
Upcoming changes for marketers
Plans to provide more impression-level data for ads on Facebook and Instagram, including milliseconds that an ad was on the screen, milliseconds that 50 percent of the ad was on the screen, and milliseconds that 100 percent of the ad was on the screen

Three new choices for video buying, including completed-view buying, two-second buying, and sound-on buying

Image via Facebook.
Changes to video
Sound on videos in the News Feed—now sound will fade in and out as users scroll through videos in News Feed (unless their device is set to silent or they have disabled the feature by switching off Videos in News Feed Start with Sound in Settings)
Improvements to how vertical video displays on mobile devices for both iOS and Android
The ability to minimize a video to picture-in-picture view to keep watching while scrolling through News Feed
Launching a Facebook video app for TV via Apple TV, Amazon Fire TV, and Samsung Smart TV
Jobs bookmark
On February 15, Facebook introduced the ability for businesses to post job openings in a new jobs tab on their Page. Prospective employees can find jobs on a brand's Page or in the new jobs bookmark. When applicants click the Apply Now button, they'll be directed to a form that's pre-populated with information from their profile, which they can edit and review before submitting.

Image via Facebook.

Page admins can create job posts, track applications, and communicate directly with applicants. As with other posts, brands can boost job posts to reach a larger or more targeted audience.
Instagram
Multiple photos and videos in one post
Pinterest
Visual search
1. Pinterest Lens (currently in beta), will let people use the camera in the Pinterest app to discover Pins related to things they see in the real world. Pinterest explained: "Just point Lens at a pair of shoes, then tap to see related styles or even ideas for what else to wear them with. Or try it on a table to find similar designs and even other furniture from the same era."

Lens currently works best for home decor, fashion, and food.

2. Instant Ideas lets people curate their feed as they browse. Users simply have to tap the circle that appears on each Pin when they see something that interests them in order to see related Pins.

3. Shop the Look lets people track down (and buy) products they see inside fashion and home decor Pins. Users just have to tap the circle on each item to find the style they're looking for or see how other people have styled it. Brands like CB2, Neiman Marcus, Target, and Wayfair are currently offering shoppable looks.

Instant Ideas and Shop the Look are available now on iPhone, Android, and the web. Lens will roll out on mobile in the U.S. in the coming weeks.
Promoted Pins available in Ireland, Australia, and New Zealand
Image via Pinterest.
YouTube
YouTube Kids
On February 13, YouTube celebrated two years of YouTube Kids with the addition of four new original series to YouTube Red. YouTube also plans to make the YouTube Kids app available for download on internet-connected LG and Samsung smart TVs.

Image via YouTube.
YouTube TV
On February 28, YouTube announced YouTube TV, a new cable-like live TV service that offers streaming from more than 40 networks, including ABC, NBC, and ESPN.

With one monthly membership, priced at $35, users get six accounts. YouTube TV will also include cloud DVR with no storage limits. The service will be available soon in the largest U.S. markets and will "quickly expand" to cover more cities.

Image via YouTube.

LinkedIn
New comment moderation tools
Image via LinkedIn.
Hootsuite
Acquired AdEspresso
Ryan Holmes, Hootsuite CEO, explained: "With AdEspresso, we're bringing our users a simple, powerful, battle-tested solution that delivers measurable ROI."
Acquired Liftmetrix
Ryan Holmes, Hootsuite CEO, explained: "LiftMetrix offers a sophisticated, yet easy-to-use analytics solution that helps our customers make sense of data to maximize social marketing results. LiftMetrix will be a fantastic complement to the Hootsuite platform."
Updates to Enhance
On February 24, Hootsuite rolled out a shiny new version of photo editing app Enhance. With version 2.1, filters, adjustments, stickers, watermarks, and text are now editable at any time. Simply tap on an element to adjust it without having to start over.

Additionally, users can now pull images that have been backed up in iCloud, the crop screen has been improved so users can pinch-to-zoom anywhere instead of just within the frame, and watermarks can now be easily rotated and zoomed.
Snapchat
Spectacles available to buy online
On February 20, Snapchat began selling Spectacles online. The video-recording sunglasses can now be purchased online in the U.S. for $129.99.
WhatsApp
WhatsApp Status
On February 20, WhatsApp launched Status. Status is the chat app's answer to Snapchat Stories. Originally tested for beta users in November, the tab rolling out worldwide on iOS, Android, and Windows Phone.

The feature will allow users to share disappearing photos, videos, and GIFs. Users can decorate the updates with drawings and captions. Like other messages on the app, Status updates are end-to-end encrypted.

Image via TechCrunch.

Social media moves fast and keeping up with the rate of change—new platforms and shifting best practices—can be tough.
Table of contents
Twitter
Updates to prevent abuse
Stop the creation of new abusive accounts by identifying people who have been permanently suspended in order to stop them from creating new accounts
Introduce safer search results that remove Tweets that contain potentially sensitive content as well as Tweets from blocked or muted accounts

Collapse potentially abusive or low-quality Tweets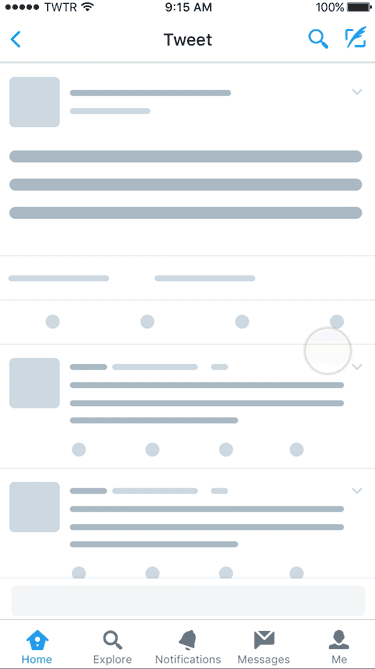 Custom profiles in DMs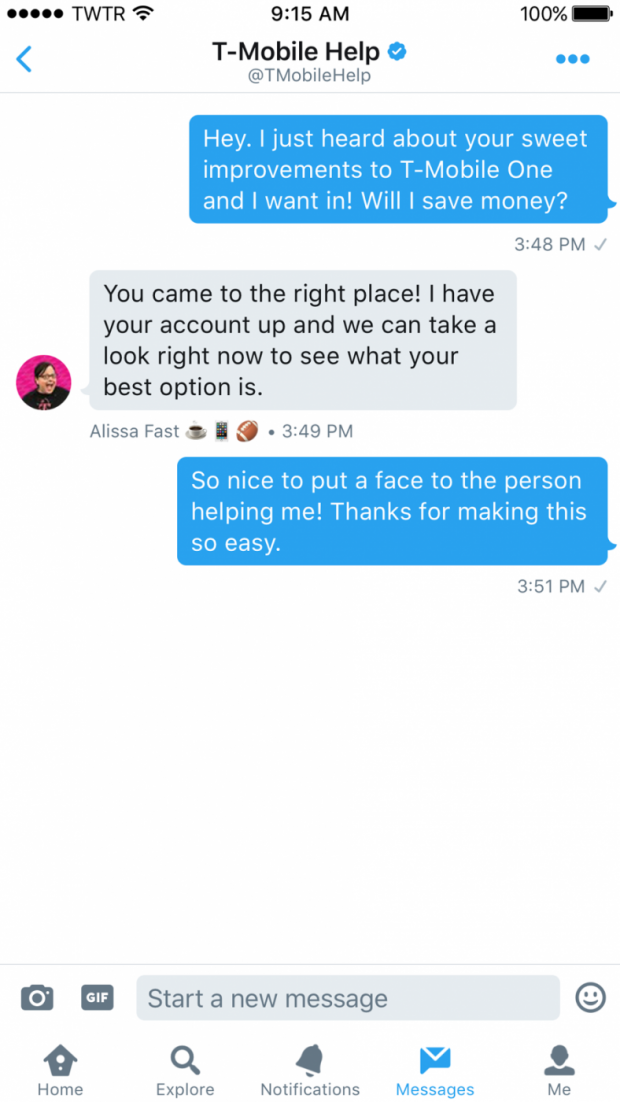 WordPress plugin update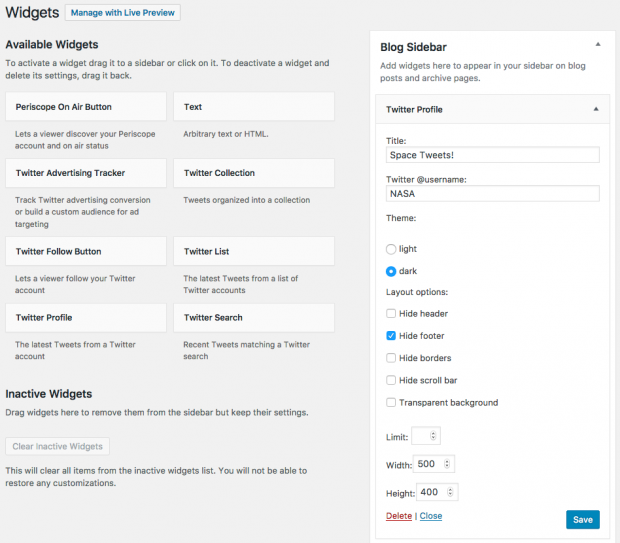 Facebook
Update to Safety Check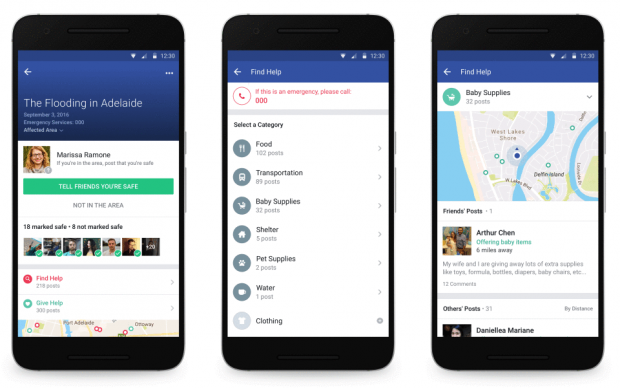 Policies and tools to prevent discriminatory advertising
Updates to the Advertising Policies to make it clear that Facebook prohibits discrimination in advertising
A new section linked from the Advertising Policies to provide additional information about Facebook's anti-discrimination policy as well as educational resources
Stronger enforcement tools, such as testing new technology that leverages machine learning to help Facebook identify ads that offer housing, employment, or credit opportunities
Upcoming changes for marketers
Plans to provide more impression-level data for ads on Facebook and Instagram, including milliseconds that an ad was on the screen, milliseconds that 50 percent of the ad was on the screen, and milliseconds that 100 percent of the ad was on the screen

Three new choices for video buying, including completed-view buying, two-second buying, and sound-on buying

Changes to video
Sound on videos in the News Feed—now sound will fade in and out as users scroll through videos in News Feed (unless their device is set to silent or they have disabled the feature by switching off Videos in News Feed Start with Sound in Settings)
Improvements to how vertical video displays on mobile devices for both iOS and Android
The ability to minimize a video to picture-in-picture view to keep watching while scrolling through News Feed
Launching a Facebook video app for TV via Apple TV, Amazon Fire TV, and Samsung Smart TV
Jobs bookmark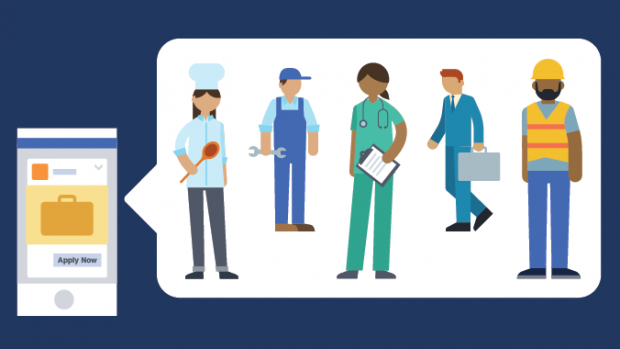 Instagram
Multiple photos and videos in one post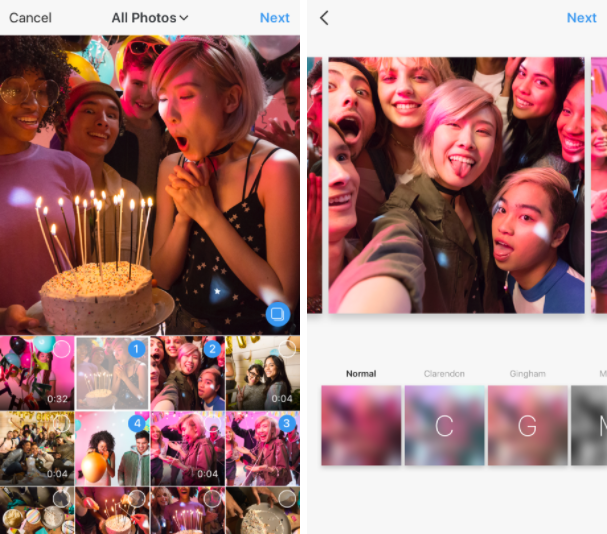 Pinterest
Visual search
Promoted Pins available in Ireland, Australia, and New Zealand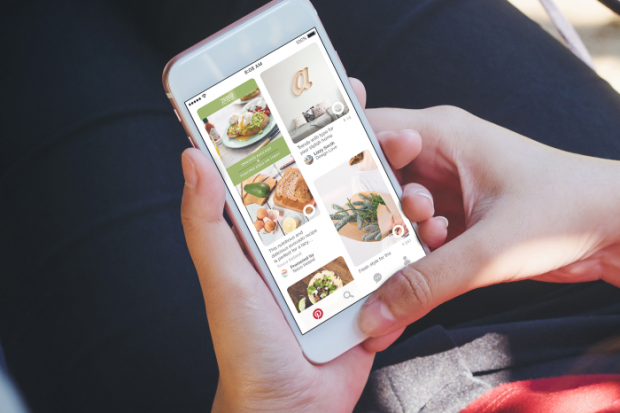 YouTube
YouTube Kids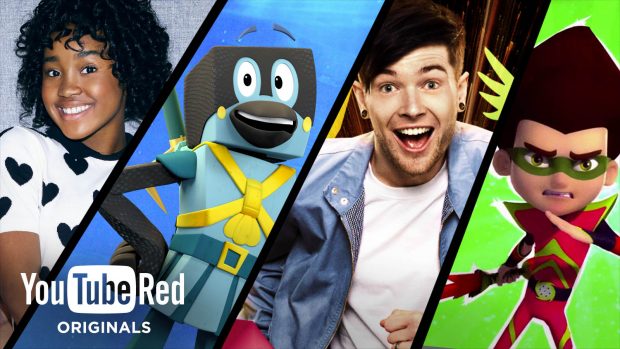 YouTube TV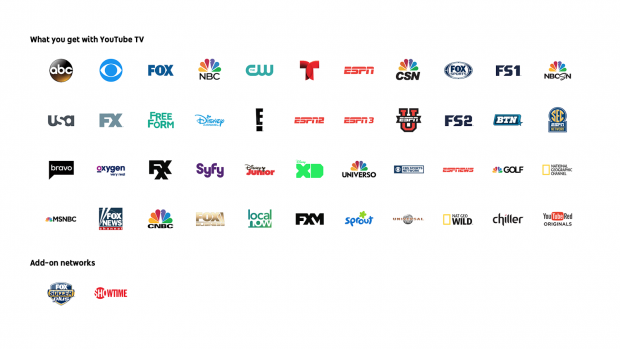 LinkedIn
New comment moderation tools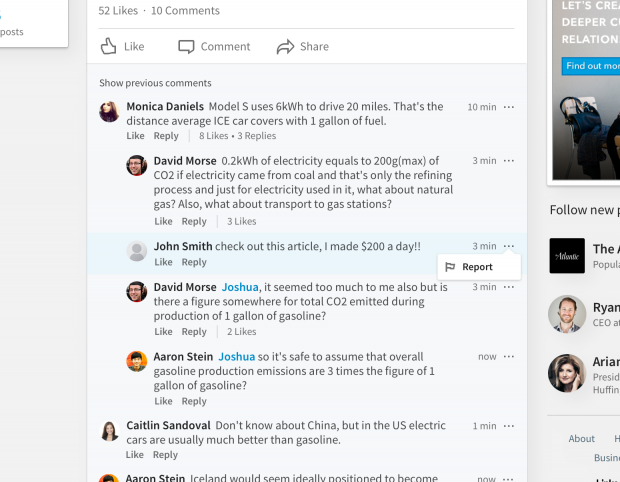 Hootsuite
Acquired AdEspresso
Acquired Liftmetrix
Updates to Enhance
Snapchat
Spectacles available to buy online
WhatsApp
WhatsApp Status