Images play a crucial role in the world of social media marketing. You've heard it time and time again: a post with visual content will garner more engagement than its text-based counterpart. But this poses a challenge: how do you share compelling images multiple times per day on a slew of platforms while maintaining an efficient workflow? It's a tough thing to manage – especially when quality and cost come into play.

There isn't one answer, but many. And as usual, the Internet comes to the rescue. Below we look at easy-to-use tools that you can work into your content strategy to create quality imagery while saving time and money. These are 16 of the best image resources we've found, and they have one vital thing in common: they make the life of a social marketer a whole lot easier.


Bonus: Download a free cheat sheet to quickly find the best image sizes for every social network and learn how you can use Hootsuite to easily add them to any post.
Full service image creators

Canva

For a social marketer, the biggest value Canva provides is simplicity: create striking imagery by just dragging and dropping elements into place. No design experience? No problem. Plug text or photos into their ready-made layouts or produce something from scratch.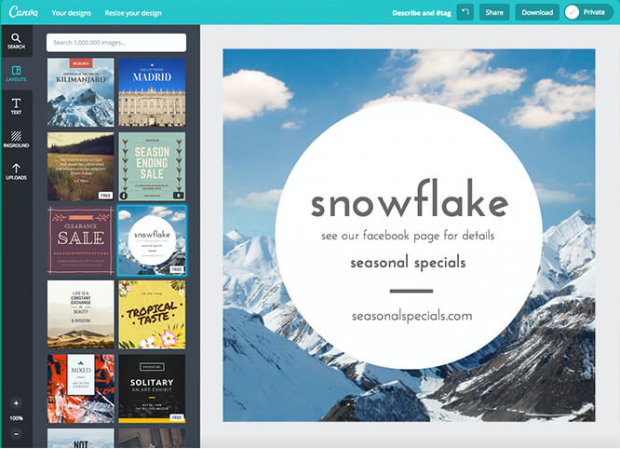 Image via Canva

BeFunky

Much like Canva, BeFunky is a one-stop-shop for graphic creation and collages. Choose layouts based on function: social media headers, blogger resources and small business templates are among the options. Customizations come quick and easy with the company's user-friendly interface.
Design assets

Creative Market

For those who delve deeper into the design world, Creative Market has a massive catalog of ready-to-use fonts, templates, mockups and stock photos produced by incredible talents. With a vision in mind, finding what you need is a cinch, and even if your creative flow is running dry, Made with Creative Market has infinite inspiration. Not sure where to get started? Creative Market gives out six free products every week to start a collection of assets with.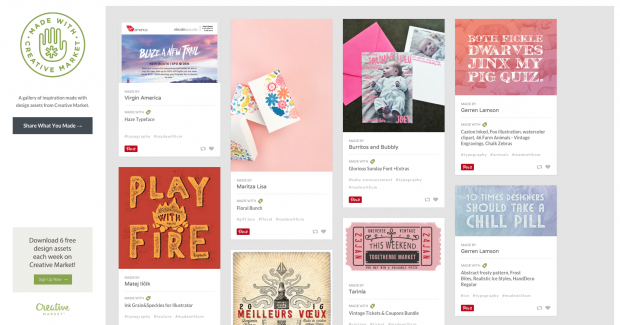 Image via Made with Creative Market
Free stock photos

Unsplash

Unsplash has a model that's hard to beat: "Free (do whatever you want) high-resolution photos." The organization dishes out 10 stunning new photos every 10 days shot by photographers in their skilled community. Finding the right image to accompany a social post can be a challenge so Unsplash is gold for a social marketer. Under the Creative Commons Zero license, you can copy, alter, redistribute and even use their photos commercially. It's the ultimate creative freedom.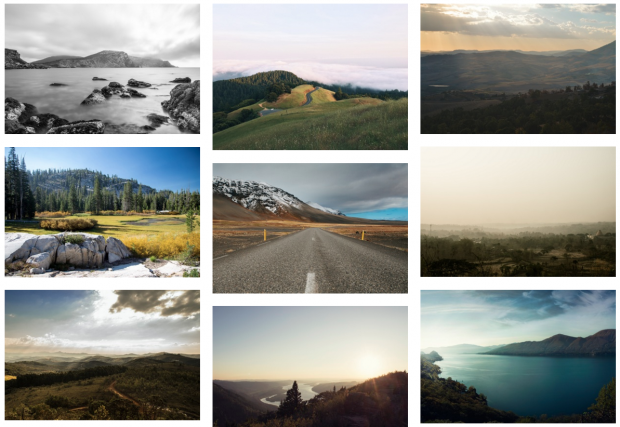 Image via Unsplash

Pexels

Great photography sparks emotion. Emotion sells. End of story. A great photo can be the backbone of any social post, and Pexels is another valuable site with access to a growing database of free stock photos. At the moment, the company boasts more than 4,500 photos under the Creative Commons Zero license, and they're adding at least 70 new images per week.
Data visualization

Infogr.am

It's no question that including compelling data in your content strategy is an effective way of engaging your audience. Infogr.am is data visualization at its finest. The platform makes repackaging information a painless process. Though you can choose from a multitude of options and designs, from creating complex infographics to simple charts, the experience is far from overwhelming.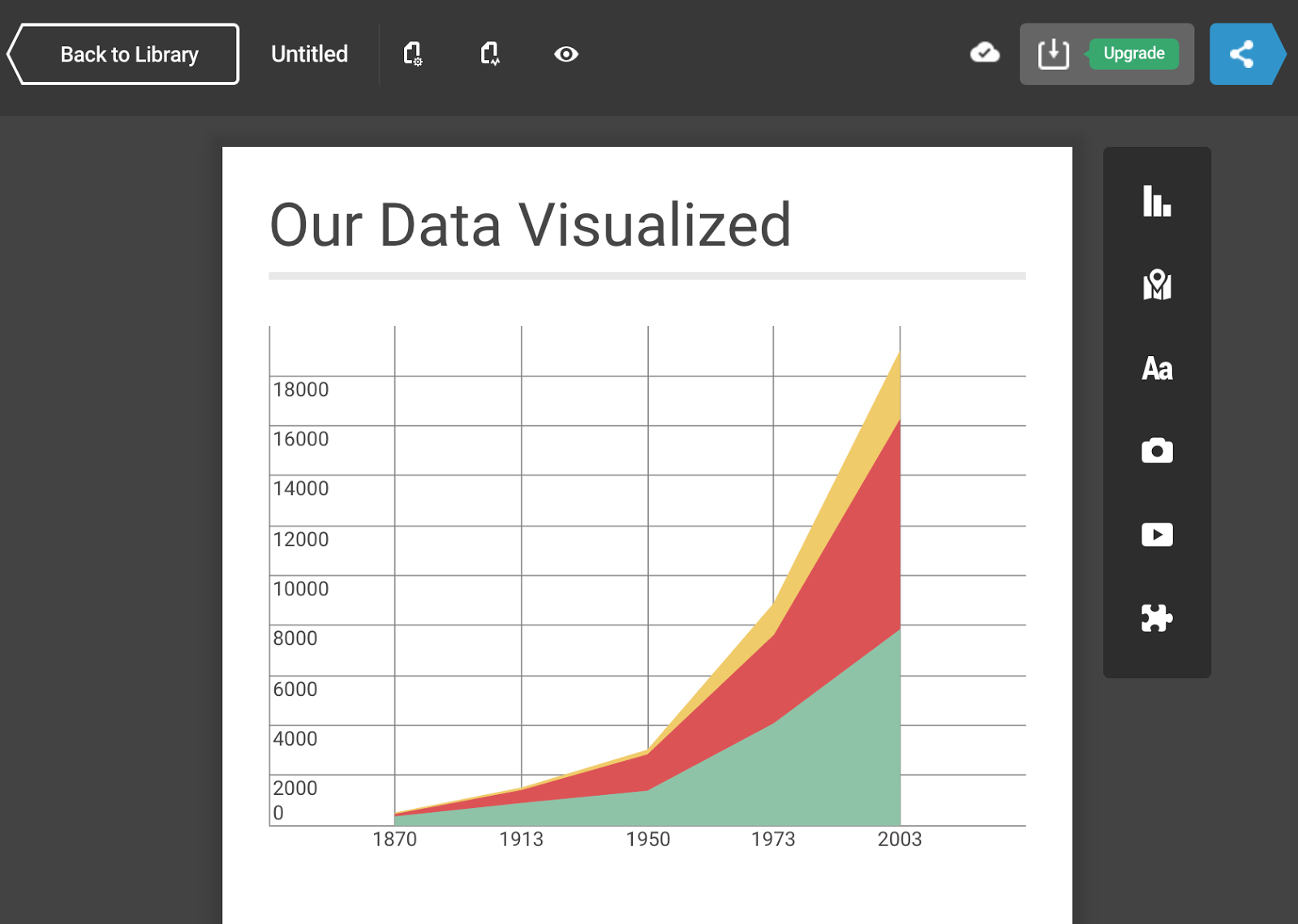 Easel.ly

Creating an infographic from scratch doesn't have to be an arduous task. If you're up for the challenge, you can make your own using Easel.ly. Choose from a slew of ready-to-use templates or create your own. The real value is in the drag-and-drop interface and the ease of plugging in your own data.
Photo editor/enhancer

Hootsuite Enhance

Trying to remember the optimal image sizes for each social network is, quite frankly, a pain in the butt. Use Hootsuite Enhance, our new photo editing app, to ensure your images are cropped and sized perfectly for each social network. You can also use Enhance to make your images more exciting by adding filters, borders, stickers, text, or a watermark of your company's logo. If you've run out of ideas or images to post, you can browse through a selection of stock photos in Enhance that are free for commercial use. And in true Hootsuite fashion, you can share images from Enhance straight to the social networks of your choice—including Facebook, Twitter, Instagram, and more—or schedule them for later using the Hootsuite mobile app.




Pixlr

The entire Pixlr suite includes a wide range of tools that come in handy for a social media manager—starting with the web-based photo editor, a free alternative to Photoshop. Pixlr Express functions much like Instagram in that you can apply different color effects to your images and adjust their strengths. It also includes creative overlays, stickers and the ability to add text. Pixlr's collection of web-based apps helps beautify your images.

Snapseed

Editing and enhancing photos on the go is a snap (pun intended) using the Snapseed mobile app. You don't have to be seasoned in complicated photo editing software to easily understand how it works. Swipe up, down, left and right to create your desired effect. Your smartphone can be a powerful tool for generating original content for your social pages.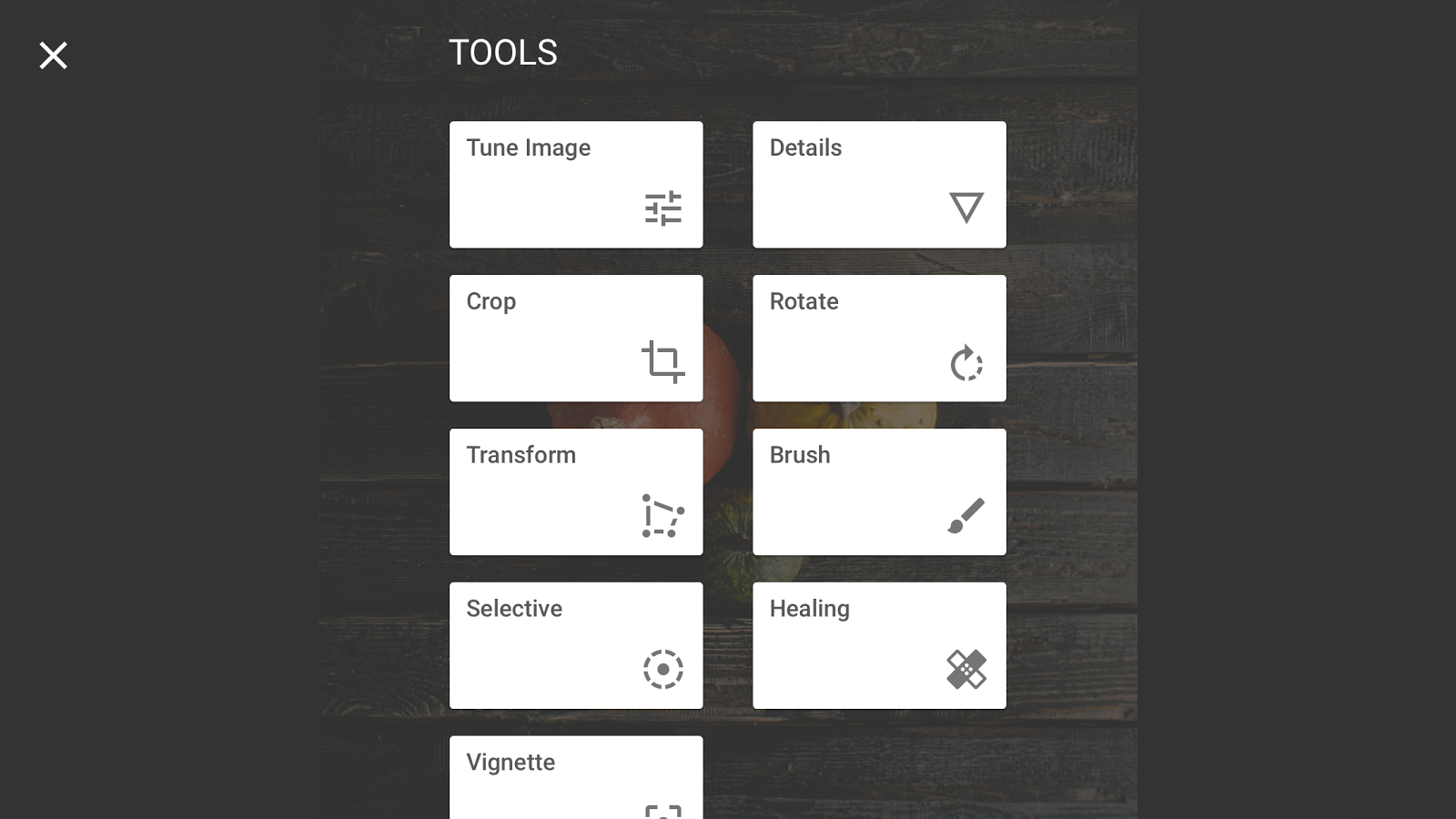 Photo overlays

Over App

Over is a powerful tool that goes far beyond just adding text to images—though that's how it's best known to the market. Even choosing from preset social dimensions just scratches the surface of the app's features. With a recent update, it now allows for blending, taking color samples, adding image overlays, and offers striking ready-made artwork. A new integration with Unsplash, the free stock photo site also mentioned on this list, means Over is a graphic creations powerhouse.

Phonto

Phonto, the app that allows you to add creative text to images, is a minute-marketer's dream: import image, add text, style it and share. Of course, the real art is selecting the right font and impeccably placing your design. The best part? Phonto won't cost you a dime.
Visual quotes

Recite

Time is on your side with Recite, an effortless solution for creating images from quotes. Sharing quotes is often an effective method for garnering engagement on social. Boasting a straightforward user experience, the process has been stripped down to its core. Just type your quote into the text box, choose from a handful of templates below it, click 'Create' and bam! Download or share straight to one of your social pages.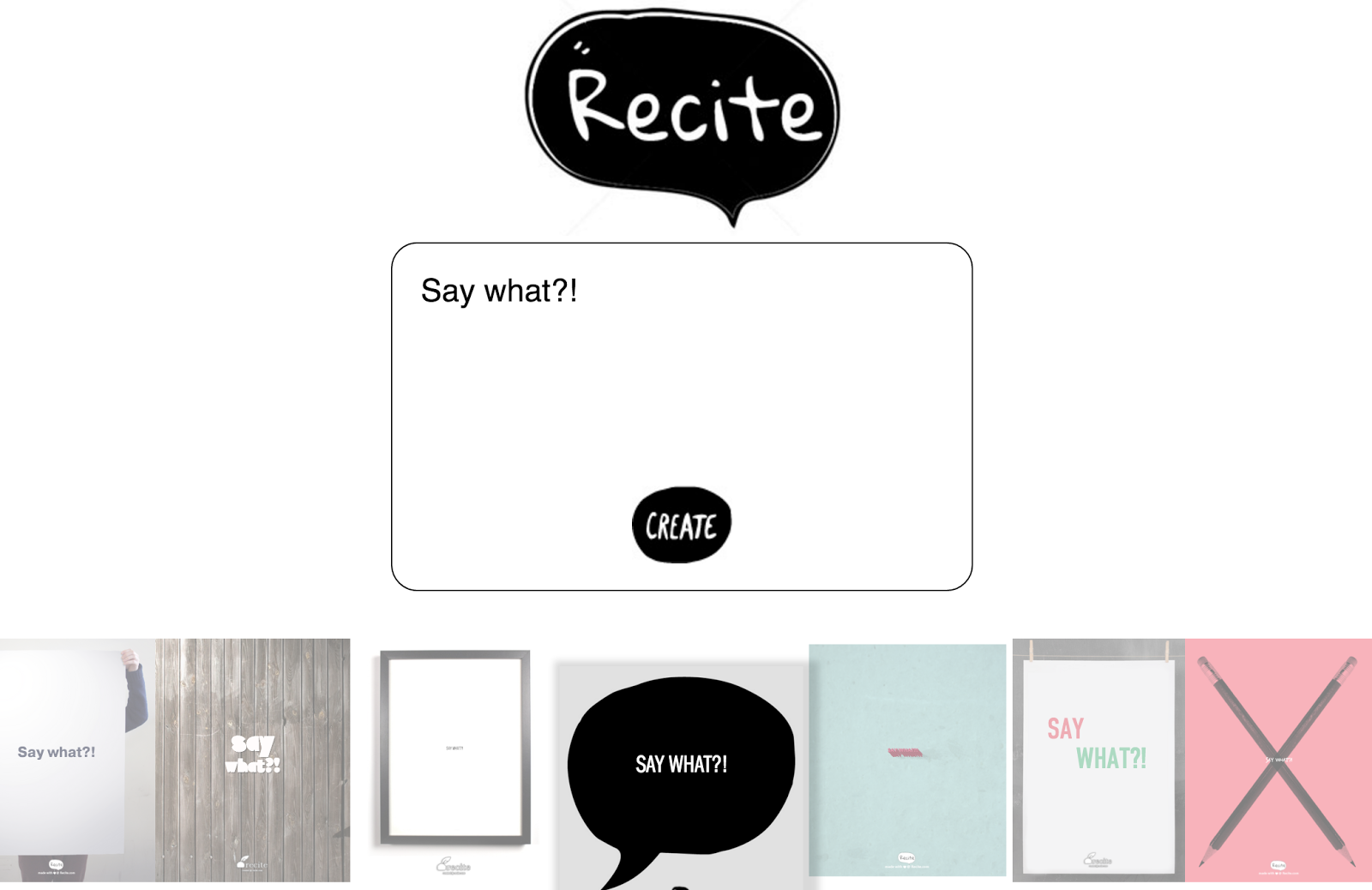 Photo re-sizer

Autre Planete's Social Media Image Maker

Optimizing image dimensions for each social channel can be a hassle: it's time consuming and you have no choice but to keep up with social image specs that are constantly being modified. Autre Planete's Social Media Image Maker is a convenient resource for cropping photos or graphics to the right size.


Bonus: Download a free cheat sheet to quickly find the best image sizes for every social network and learn how you can use Hootsuite to easily add them to any post.
Annotations

Skitch

Annotate much? If so, Skitch might be for you. An Evernote product, Skitch provides all the tools necessary to add visual commentary to any image. Use arrows, text, stickers and a handful of other tools to get your message across on a screenshot or any image of choice. It's a helpful app for support or community teams that have to answer complicated technical user questions.

Image via Evernote
Mockups

PlaceIt

Mockups galore! Sometimes you just need an image of your website or app and a screenshot just won't cut it. Place It offers a wide variety of mockups to showcase the image of your choosing. Upload it right into a template and voila! Download a free low-res version or buy it in a higher resolution.